The Wood Life is a small family run business run by Matt and Amanda Bate. It has sprung from a deep love of the English Countryside, it's woodlands and wildlife. Based in Devon's rolling hills we've created two unique and quirky glamping hideaways.
We offer people a chance to slow down and enjoy life's simple pleasures – cooking over an open fire, watching wildlife and reconnecting with the natural world.
Matt and Amanda have both travelled widely and seen some amazing things, but it's hard to beat the beauty of a broadleaved British woodland in summer.
Wildlife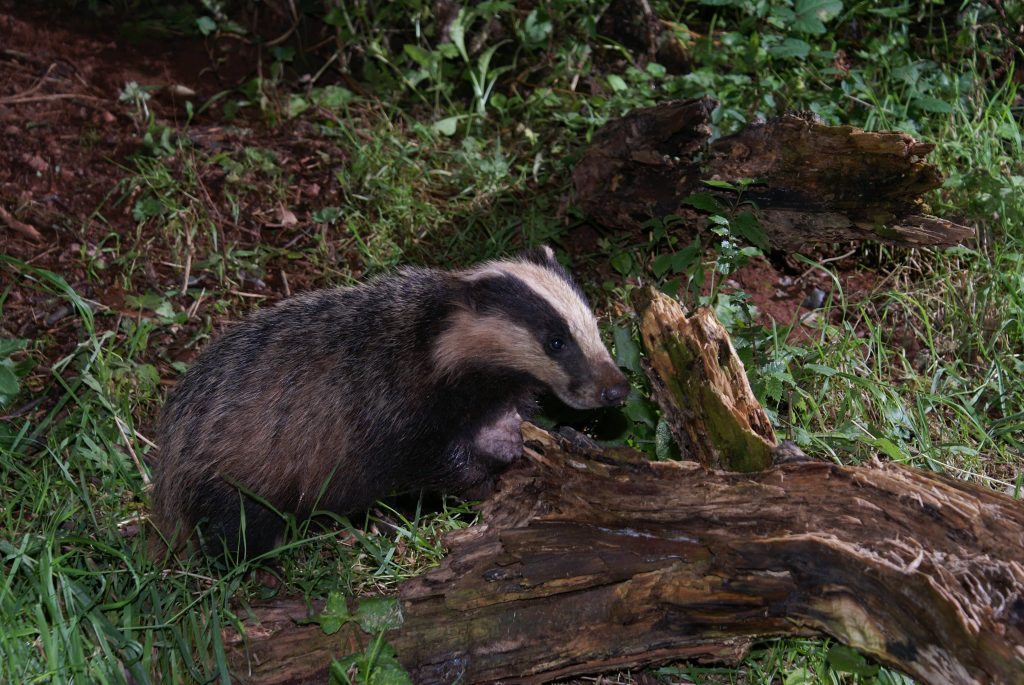 Devon's woodlands, orchards and wildflower meadows are the best places to see some of our country's most magical wildlife. Species you might see include:
Mammals such as roe or fallow deer, foxes, badgers, bats, stoats, mice and voles
Birds like the Greater Spotted Woodpeckers, Cirl Buntings, Buzzards, Kestrels, Owls, Goldfinches, Tree Creepers, Nuthatches, Wagtails, Dunnocks and a host of others
Invetebrates – butterflies and bees, dragonflies and moths even glow worms if you're lucky.
Amphibians and reptiles are also sometimes spotted.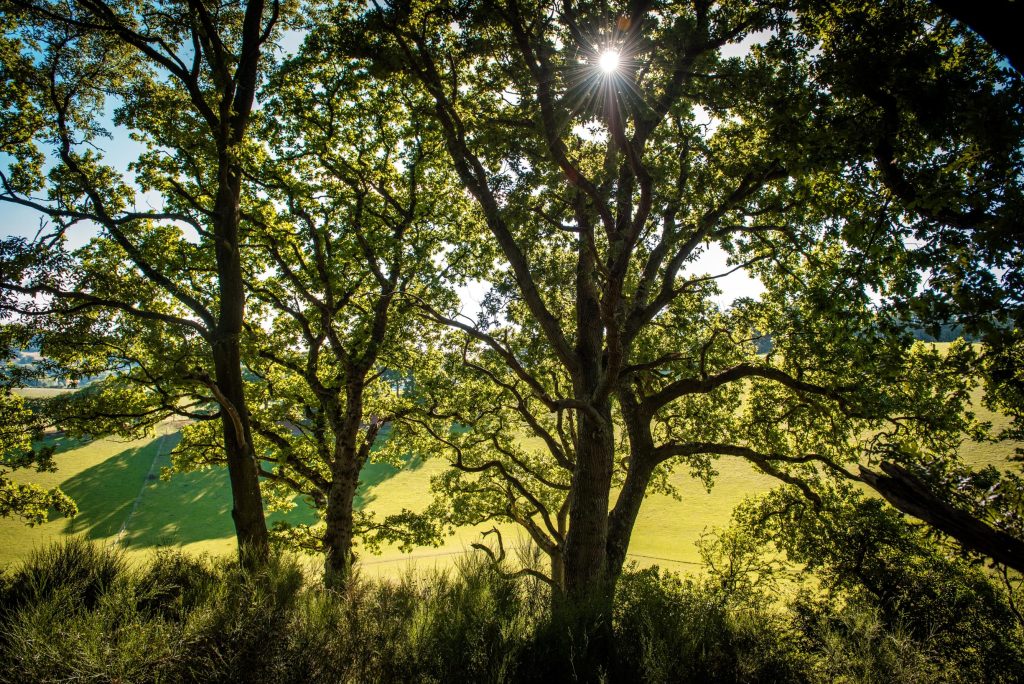 Sustainability
It is extremely important to us that our small family business is run ethically and sustainably.
As much as possible, we have used recycled or repurposed building materials, such as decking/scaffold boards, pallets, even church pews as well as salvaged light fittings and port holes from old ships.
The bed at Orchard Wagon comes from coppiced chestnut from our woodlands. The bed at Woodman's Wagon is made from old chestnut fence posts salvaged from a neighbouring farmer. Old corrugated iron, buckets, troughs, army ammunition boxes and even an old stools, one from HMS Ark Royal and one from Amanda's Granny have been given a second life.
Both Woodman's Wagon Treehouse and the Bathing Wagon at Orchard Wagon are built on old agricultural trailers and feature compost loos. Sawdust comes from the local sawmill.
Firewood is supplied from our own coppiced woodlands, as well as from Wood Life Training our tree surgery training business.
Both units feature unique wood powered hot-water. Lighting is solar powered and bottled gas for cooking and fridges.
Eco fire lighters, washing liquids, bathroom products are all carefully sourced and plastic bin bags are compostable.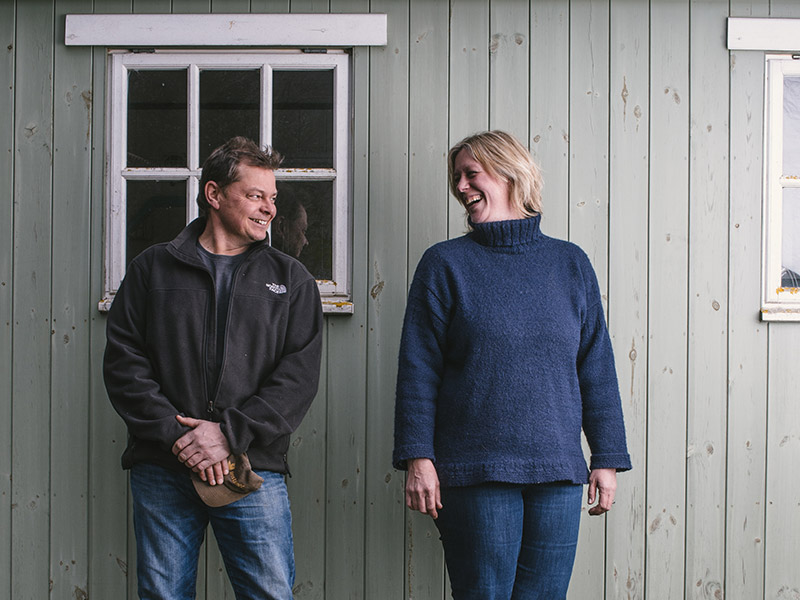 Your Hosts
Matt and Amanda Bate both have a strong connection with woodland life, Matt through his career as a tree surgeon and then as an instructor and Amanda through her work in conservation. Together, with lots of encouragement and ideas from our two girls, we have tried to create a wonderful, fun and sustainable experience of life in the woods.
Matt's family have lived around the village of Kenn, just outside Exeter, for hundreds of years and still own land around the village. Matt trained as a tree surgeon and now trains the next generation of tree surgeons through Wood Life Training, which offers a wide range of chainsaw, felling and tree climbing courses for professional arborists to conservation volunteers.
We have both travelled widely and seen some amazing things, but it's hard to beat the beauty of a broadleaved British woodland in summer.
Amanda grew up on a farm and after a varied career in the UK and overseas, settled on environmental conservation; raising millions of pounds for projects to benefit our native wildlife ranging from reintroducing beavers, saving threatened species and campaigning to protect Devon's amazing marine life.
Matt and Amanda run both Wood Life Glamping and Wood Life Training together, with support from family and friends. The idea being that the glamping is busier in the summer and the training in the winter – we're working on getting the balance right!